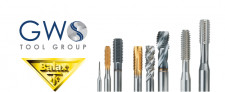 The acquisition of Balax Inc. represents a significant addition to GWS, bringing incremental premium tapping solutions of both the standard and custom variety to the GWS portfolio. The Balax name in production tapping solutions is cemented in 65 years of experience and will marry perfectly with GWS' current rapid-tap production unit to create greater value for threading customers throughout North America.
TAVARES, Fla., August 3, 2022 (Newswire.com) - GWS Tool Group is pleased to announce it has reached an agreement to acquire Balax Inc. This is the second acquisition in 2022 for GWS, as it continues its acquisition strategy as a subsidiary company of Walter AG.
This is the second acquisition by GWS in 2022 after an incredibly active 2021 wherein five add-on acquisitions were effected. This is also the second add-on acquisition by GWS since joining Walter and the Sandvik family of companies in December 2021, and signals an intent to continue with an aggressive M&A plan that has made GWS so successful in its growth ambitions in recent years. The continued expansion of GWS by way of acquisitions and constant investment in world-class technology, equipment and, most importantly, people, has created a compelling value proposition for customers operating in advanced machining environments, especially in the areas of custom round and insert tooling.
Located in North Lake, Wisconsin, Balax has been committed to manufacturing the highest quality taps in the market for the last 65 years. Founded in 1958, Balax is responsible for pioneering modern cold forming taps with Lead Form Geometry Correction, reducing tapping torque. Over the years, the company has expanded to over 45,000 sq/ft of manufacturing space, controlling all aspects of manufacturing in-house, including blank preparation, heat treatment, surface treatments and automated CNC grinding operations. Product offerings include Thredfloer® and Thredshaver® taps, as well as premium gauges.
"Balax is a premium tap brand with global recognition as a leader in cold forming technology," said Rick McIntyre, GWS' CEO. "The quality of their products combined with their production capability to produce world-class taps for high-volume customers complements our existing short-run custom tap platform perfectly," McIntyre continued.
"I am thrilled to have Balax join GWS Tool Group," said Thomas Mclure, co-owner of Balax Inc. "The premium taps we bring to market, driven by decades of quality and innovation, will only be bolstered via that of GWS. Aligning ourselves with a company that is so strongly committed to growth and American manufacturing is undoubtedly in the best interests of our customers and our invaluable employees."
GWS Tool Group is a North American-based, vertically integrated manufacturer of highly engineered custom, standard, and modified standard cutting tools, primarily servicing the aerospace and defense, power generation, automotive and medical sectors. GWS has acquired multiple businesses in the course of its growth which now serve as the respective manufacturing divisions for the company.
For more information, visit www.GWSToolGroup.com or contact Drew Strauchen, EVP of Marketing/Business Development, at 877.497.8665.
Source: GWS Tool Group
Share: